Elbridge Gerry: Letter to the Massachusetts Legislature on the U.S. Constitution
(1787)
Document Text
GENTLEMEN,
I have the honour to inclose, pursuant to my commission, the constitution proposed by the Federal Convention.
To this system I gave my dissent, and shall submit my objections to the honourable Legislature.
It was painful to me, on a subject of such national importance, to differ from the respectable members who signed the constitution: But conceiving as I did, that the liberties of America were not secured by the system, it was my duty to oppose it.—
My principal objections to the plan are that there is no adequate provision for a representation of the people—that they have no security for the right of election—that some of the powers of the Legislature are ambiguous and others are indefinite and dangerous—that the Executive is blended with and will have an undue influence over the Legislature—that the judicial department will be oppressive—that treaties of the highest importance may be formed by the President with the advice of two thirds of a quorum...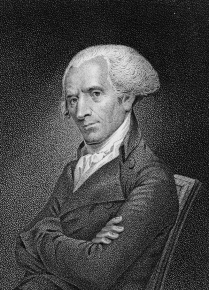 Elbridge Gerry (Library of Congress)
View Full Size