Mark Twain: "To the Person Sitting in Darkness"
(1901)
Document Text
"Christmas will dawn in the United States over a people full of hope and aspiration and good cheer. Such a condition means contentment and happiness. The carping grumbler who may here and there go forth will find few to listen to him. The majority will wonder what is the matter with him and pass on." New York Tribune, on Christmas Eve.
From The Sun, of New York:
"The purpose of this article is not to describe the terrible offences against humanity committed in the name of Politics in some of the most notorious East Side districts. They could not be described, even verbally. But it is the intention to let the great mass of more or less careless citizens of this beautiful metropolis of the New World get some conception of the havoc and ruin wrought to man, woman and child in the most densely populated and least known section of the city. Name, date and place can be supplied to those of little faith—or to any man who feels himself aggrieved. It is a plain statement of...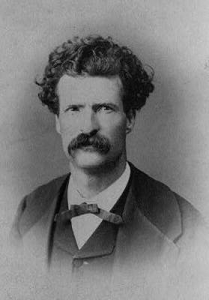 Mark Twain (Library of Congress)
View Full Size