11/30/16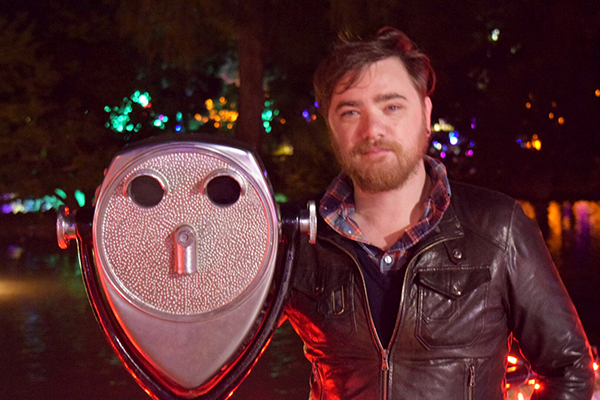 Get to know creative director Ben Painter in this Q&A. Ben is responsible for the design and appearance of both products and advertising, in addition to playing a key role in strategic direction and company operations.
How did you get started in your field?
I wanted to be a lawyer. Luckily that didn't stick through college. I was fortunate to have a supportive faculty at SMU. Our collaboration led me to writing, which led me to restarting SMU's Literary Festival, which led to me making a speech before my then future boss, which landed me employment at Schlager Group as an assistant editor, which sums up the beginning of my current track.
It seems now like it should have always happened this way, but at the time I was dangerously close to selling life insurance for a living. That might be right for some, but I'm thankful I found a different path.
What do you love about working here?
To have found a group of smart, dedicated individuals to work alongside makes it easy to openly disagree, debate, and find better solutions to our challenges. Though perhaps this isn't the only thing I cherish about working here, it speaks to our elemental makeup: work smart together, not that anyone here would agree with such a glib statement, which is a thing I also love. And of course my list could be much longer. It could include the many personalities and policies that make the day-to-day operations pleasant. Still it strikes me that everything we do comes second to my previous platitude.
What exciting things do you have coming up in the next few months?
As we put 2016 to bed, I'm not sure where to begin. We spent the last year expanding our team with two new key players—overseeing sales and tech—and refining our process. There were quite a few moments in the last year that made us take a second or third look at the way we build products and do business.
2017 represents a big step forward for us. We will build new products, implement features we know our customers want, and find ways to leverage technology to drive our content business more effectively.
Maybe I missed the question though. In the near future I'm going to start looking at our company site with eyes toward a redesign. We also have a new production platform underway. I'm excited to see good progress there. Today we had cupcakes. Boo-ya.
If you could pick the office playlist what would you pick?
https://www.youtube.com/watch?v=nDqP7kcr-sc
Favorite charity?
Maybe it makes me a bad person, but I'm not a seeker of charities. The right ones always seem to find me—not the other way around. Most recently I did some work with Music Is Our Weapon via my participation at an art auction (as an artist, not patron). So I guess they are my current favorite charity. But tomorrow I might end up at a grocery store and be asked to give some money to some sort of cancer. At that time my answer might change.
So my favorite charity? I'm not so sure. But in the words of Kurt Vonnegut Jr.: "There's only one rule that I know of, babies—God damn it, you've got to be kind."
Number 1 played song on your iPod?
Given that the last time I played a song through my iPod it was probably 2009, the answer to this question is probably irrelevant, not to mention potentially embarrassing.
Currently, my jam is Birthday by The Sugarcubes, were I to pick one song that found me at the right moment to want to hear it again and again.