09/12/16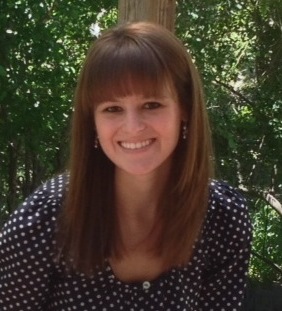 Sarah Robertson manages customer service, bookstore relations, and rights/permissions for Milestone Documents. She graduated from Southern Methodist University in 2009 with a B.A. in English and History and a minor in Spanish. Sarah then went on to obtain a M.A. in History, with a focus on the American Southwest, from SMU in 2011. She joined Schlager Group / Milestone Documents in 2011.
How did you get started in your field?
I originally obtained my M.A. in History with the goal of working in a museum. After finishing my degree and interning at a museum, I decided to go a different route. When the opportunity to work at Milestone Documents came up, I was eager to start a career in educational publishing. I was intrigued with Milestone Documents' innovative approach to higher-ed learning based on primary source documents. I have enjoyed being a part of the Milestone Documents team for almost 5 years, and I am excited to see how we evolve.
What do you love about working here?
I love that we created a product we are all passionate about. The team at Milestone Documents is committed to our customers, and we aim to share something of value. Our primary focus is helping instructors teach, students learn, and for both instructors and students to have access to the materials they need in an innovative and affordable way.
What exciting things do you have coming up in the next few months?
We recently implemented a "live chat" feature on the Milestone Documents site, and I am looking forward to seeing how that improves the customer service experience this semester. Students, instructors, and potential customers now have easier access to our team for both technical and more general questions about our service. Over the next few months we are also thinking about ways to make the site easier to use. I look forward to seeing what we come up with and how we can better serve our customers.
If you could pick the office playlist what would you pick?
As the millennial of the office, my first choice would be to pick plenty of Britney Spears, Spice Girls, 'N Sync, Destiny's Child, and Backstreet Boys just to display my generation's contribution to music. But in reality, I would just settle for Prince to make everyone happy.
What fills your time outside of work?
I like to run and am training for my second marathon this year. Other than that, my free time consists of reading, watching BBC crime series, and spending time with my husband and our fantastic pets.
If you could choose anyone, who would you pick as your mentor?
Diane Keaton. She just oozes cool, and I bet she could teach me how to dress.