10/19/16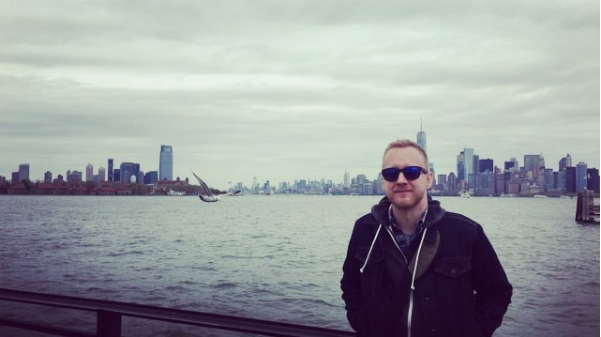 Sean Dove joined Milestone Documents in January 2016 as our first in-house software engineer and web developer. Graduating from the University of North Texas in 2011 with a B.S. in Business Computer Information Systems, he is responsible for improvements to the Milestone Documents site design, functionality, and user experience, as well as developing new features and integrations with other platforms.
How did you get started in your field?
I was fortunate enough to get a paid internship during my last year of college doing tech support for a financial services company. I was hired full-time there after graduating and worked my way up to software/web developer over the next four years. Being friends and bandmates with my now-coworker Ben Painter, we had batted around the prospect of coming over to Milestone Documents a few times over the years. Luckily the stars aligned and I finally decided I was ready for a new challenge around the time that Milestone was fully committing to the idea of bringing their development in-house.
What do you love about working here?
This is my first experience being a solo developer – previously, I had only worked within teams, surrounded by more experienced developers who could point me in the right direction if I got lost – so I was nervous about the challenge of wading into a major existing product with minimal guidance. Thankfully, the experience has been great and I couldn't ask for a better, more supportive environment to work in. There's a great group dynamic in our company, a genuine sense of being on a team and a passion for the work we're doing.
What exciting things do you have coming up in the next few months?
We're in the process of a substantial, on-going redesign and overhaul of the site's appearance and functionality. A lot of existing features are being improved and stream-lined to optimize the experience for both instructors and students, as well as the addition of new features and general quality-of-life enhancements.
If you could pick the office playlist what would you pick?
I think there's a surprisingly broad swath of things we're all OK with, despite some generational divides and significant differences in taste. Bowie, ABBA and Kate Bush would all probably make the cut. Or maybe just the Stranger Things soundtrack on repeat as we approach Halloween.
Favorite charity?
In-Sync Exotics is a non-profit wildlife rescue/sanctuary in Wylie, TX, that takes in injured and neglected animals, specializing in big cats. Great people doing often heartbreaking work.
Number 1 played song on your iPod?
A tie between "Harnessed in Slums" – Archers of Loaf, and "Alex Chilton" – The Replacements. This feels accurate.