by Ben Painter · November 30, 2016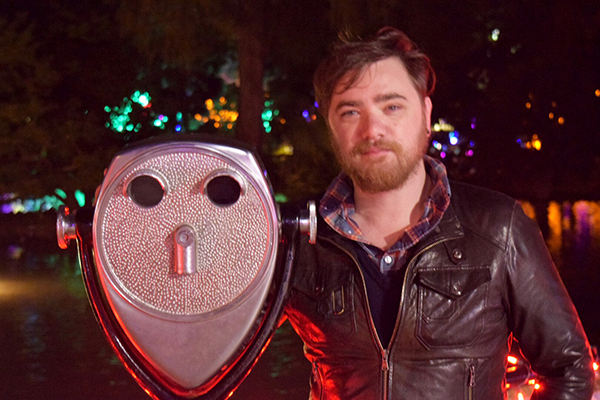 Get to know creative director Ben Painter in this Q&A. Ben is responsible for the design and appearance of both products and advertising, in addition to playing a key role in strategic direction and company operations.
by Sean Dove · October 19, 2016

Get to know software engineer Sean Dove in this Q&A. Sean is responsible for improvements to the Milestone Documents site design, functionality, and user experience, as well as developing new features and integrations with other platforms.




---

Get to know Sarah Robertson in this Q&A. Sarah manages customer service, bookstore relations, and rights/permissions for Schlager Group / Milestone Documents.




---

Get to know our Director of Sales, Andrea Kesterke, in this Q&A.




---

Milestone Documents is expanding the courses it can serve as an innovative, affordable, digital alternative to traditional textbooks and document readers. The resource now includes a rich set of key documents in Chinese, African American, and Comparative Religious history, supported with Milestone Documents' hallmark analyses created by a global network of university scholars. Each area is accessible via Milestone Documents' streaming platform at a remarkably low cost to students: $19.95 for a full semester of unlimited access.




---

Judging by what I see in my social media feeds, instructors who teach the history survey are forever tweaking their course design and overall approach. And with good reason: what a daunting prospect it must be to cover the massive amount of eras/subjects that are possible when teaching the U.S., World, or Western Civ survey course. Because our service is so flexible and can work with a wide diversity of course designs, I thought it might be interesting to highlight some of the approaches that our adopting professors take with the survey course.




---

Here at Milestone Documents, we work closely with our community of educators to continually hone the format, content, and features of our service. A unique digital resource that costs students just $19.95/semester, Milestone Documents combines 1,400 key historical documents with expert analysis from a global network of scholars. It also includes a peer-reviewed textbook layer for the big survey courses in U.S. history, world history, and Western Civ, plus pedagogical support developed by the Editors in Chief of our various subject areas.




---

The problem with teaching history, says Pam Laird, a professor at the University of Colorado Denver, is that the content is so naturally engaging that it requires very little polish to turn a lecture into a performance that wins high student evaluations. As a result, historians can be lulled into believing that reciting their "wonderful stories" in the classroom translates to effective education. Laird notes that, in fact, many of these faculty are superb teachers in the sense that they engage students with their lectures, work enthusiastically with the students who come to see them, and their students often serve as cheerful ambassadors for history studies.




---

At California State University at Fullerton, the average student is anything but. Located in Metropolitan Los Angeles, the campus reflects the rich diversity of its urban setting, with a student body that includes those who are working full time while they pursue their degrees, homemakers returning to complete their education, and lifelong learners as well as the traditional fresh high school grads, all within an extraordinary age range. It can be a knotty affair for faculty in the classroom. Such a diverse student body can mean that class composition—and the resulting class personality—can shift dramatically between day and night classes and from semester to semester. "A lot of my students are the first in their family to attend college," says American Studies Lecturer Karen Linkletter.




---

Ask Eric Cunningham, associate professor of history at Gonzaga University in Spokane, Washington, about his teaching philosophy and he will respond simply: he is in it to cultivate the human soul. He wants his students to be better human beings through education. He feels his university environment – a smallish, Catholic school – makes it slightly easier to pursue that goal, but he is quick to point out that he is not alone: professors with similar outlooks are tucked into universities, big and small, keeping pure intellectual philosophy alive in higher education.